The NHS and WW2 hero, Captain Sir Tom Moore, 100, passed away today. He is a vivid example of how a national icon of kindness and care can turn into a worldwide role model in times of global pandemic. This courageous man lived a long and meaningful life, serving his country and fellow countrymen till his last breath. And still, the British fundraising hero left us feeling how one lifetime is not enough for such an exceptional personality.
Sir Tom Moore highly praised the incredible work of the British medical staff on the front line. Since actions talk louder than words, he raised £39 million for the NHS during the pandemic. The British Prime Minister dubbed Sir Tom Moore 'the beacon of light', and 'true national treasure'.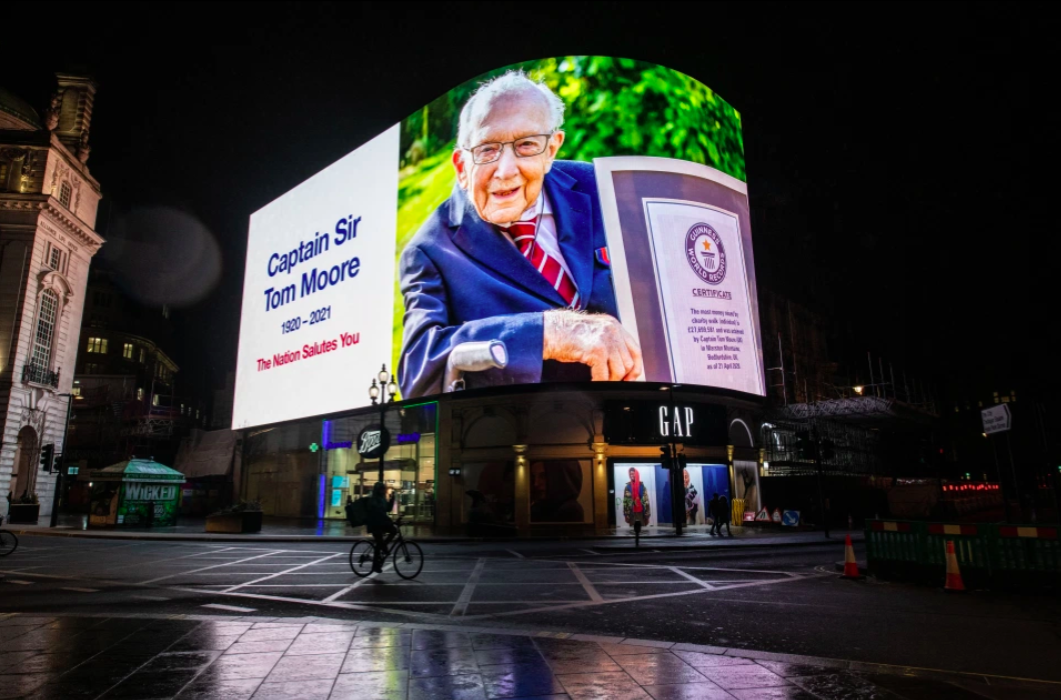 "He embodied the triumph of the human spirit", PM Boris Johnson said when paying tribute to the late Captain. Indeed, this bright person deserved to be immortal since a whole century obviously was not long enough for all the great plans he completed and aimed to achieve.
"We all now have the opportunity to show our appreciation for him and all that he stood for and believed in. This is why I encourage everyone to join in a national clap for Captain Tom and all those health workers for whom he raised money at 6 pm this evening", the Prime Minister told MPs in the House of Commons on Wednesday. The gesture of honour will follow a press conference led by Boris Johnson. The British public is expected to join in the round of applause for the late war veteran and fundraiser at 18:00 (GMT).