President of the national luge federation of Georgia died at 62 while in Sigulda training camp, Latvia. The sad news is announced by the International Luge Federation (FIL) office in Berchtesgaden, Germany, and confirmed by the family representative of the late Georgian coach. This spring Mr Kumaritashvili intended to train three Georgian athletes in Latvia.
Born on 7 November 1957 in Bakuriani, Georgia, Felix Kumaritashvili [kʰumaritaʃvili] had become a several-time champion of Georgia and a winner of all-Union competitions. In the late 1990s, he was a coach of the French National Luge Team.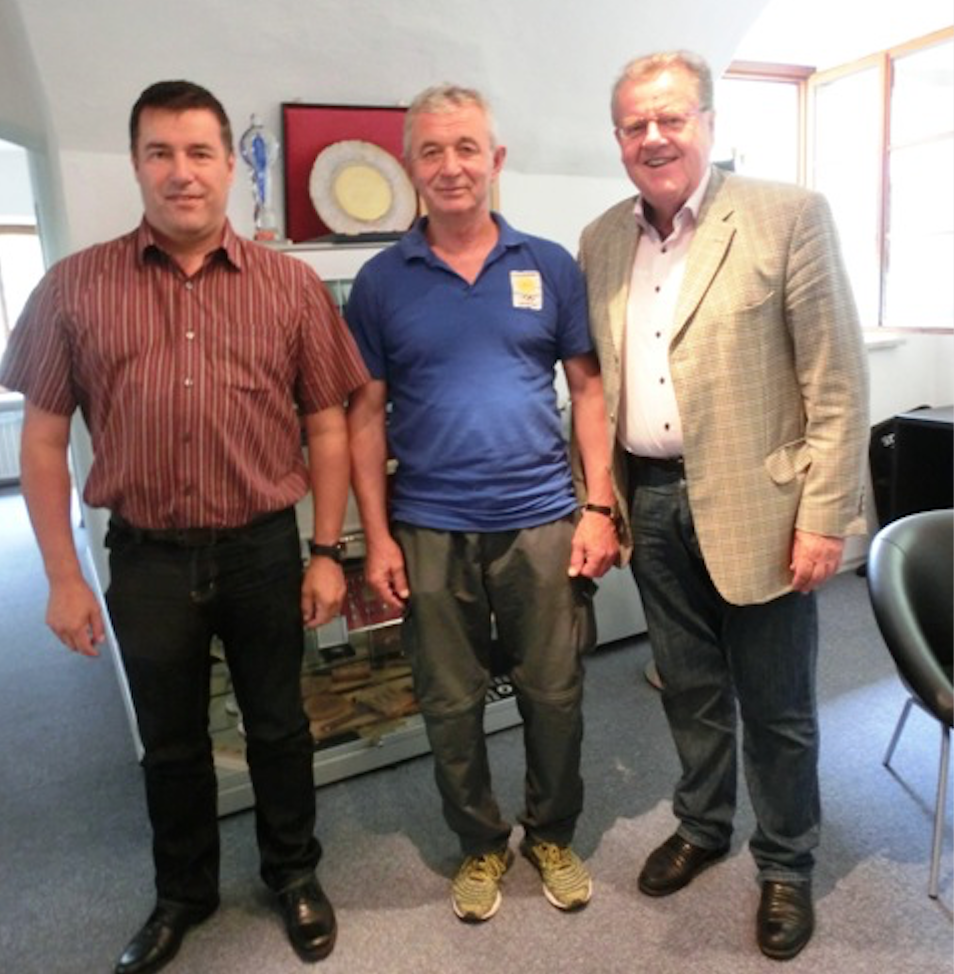 After he has become the manager of the Georgian National Luge Team in 2001, the Georgian sliders have achieved significant success in national and international competitions.
The Kumaritashvili family members have been involved in winter sports for almost a century. Felix's father, Aleko Kumaritashvili, who introduced the sport to Georgia, tragically died when a lorry hit him in 1982 in Krasnoyarsk, Russia.
Felix's cousin, David Kumaritashvili has been a five-time champion of the Soviet Union. Felix was the coach to David's son, Nodar Kumaritashvili who was killed in a luge crash on the eve of the 2010 Winter Olympic Games in Vancouver, Canada.
Later the coaching uncle commented on the tragedy: "My life was finished in Canada. I'm still not back to my senses. It's impossible to put into words what a horrible feeling I have had to go through in there... What can a man feel when the life of a young slider terminates on an icy track? I was a sportsman when my father, a coach himself, was killed in a faraway Syberia. Now, it was the other way around, I was the coach, and my sportsman died in Canada. This is unbearable" (quoted from a regional Georgian newspaper, The Chveni Borjomi).
Last February marked the 10th anniversary of young Georgian sportsman's death. Nodar's uncle, Felix Kumaritashvili who emotionally never recovered from the loss of his nephew, was gone within a month when his operated heart failed him on 12 March, according to the family representative.
Felix's other cousin, Amiran Kumaritashvili together with his son Kakha, has also been the dedicated slider in his time.
The late president of the national luge federation of Georgia is survived by his son Vladimir (Vova), two grandchildren, and mother Lili.