Today marks the 100th anniversary of Chabua Amirejibi birth.
The prominent Georgian novelist and Soviet-era dissident was born Mzechabuk Amirejibi on 18 November 1921 in Tbilisi, Georgia. He had an elder sister, Rodham, and a younger sister, Natia.
His family belonged to a noble house and therefore, suffered by Soviet repression endlessly: His father Irakli Amirejibi, a lawyer, was killed by Soviet authority in 1938 while his mother Mariam 'Mako' Nakashidze was sent to Gulag camp till 1942.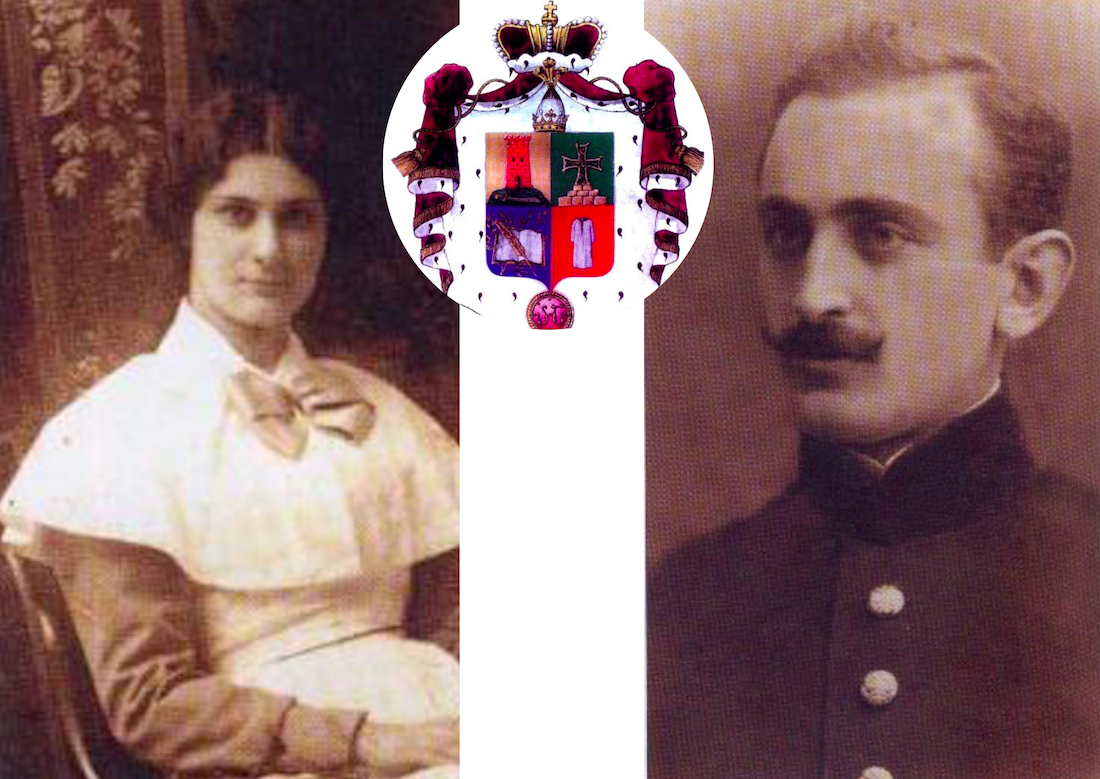 Chabua Amirejibi was educated at the public school No.46, followed by Tbilisi State University where he first read laws and then philology. On 23 June 1941 young Chabua was playing basketball when he was approached by the Red Army recruitment officials and sent to World War II, however, he was discharged as soon as his family background reappeared. Apart from his father who was sentenced to death and his mother still behind the bars, Chabua's uncle, Shalva Amirejibi was an anti-Soviet activist and one of the organisers of the 1924 rebellion against Soviet Russia who emigrated to the West. Then he managed to find a position in the Army Supply Services but got sacked right after his parents were identified.
Chabua Amirejibi returned to Tbilisi and continued his studies at TSU. At the same time, he became involved in anti-Soviet activities and joined the Georgian underground called the Patriotic Union White George (Tetri Giorgi). In April 1944, Chabua was arrested on coup plot charges and sentenced to twenty-five years to serve in a Siberian prison. The prosecutor appealed the verdict and the judge considered it lenient, changing the final verdict to the death penalty. The 23-year-old spent three full months waiting for the vital outcome and comparing his fate to the one of Francois Villon, a well-known French poet of the Late Middle Ages who also spent time in the prison cell. Then the previous verdict was restored.
All in all, Chabua Amirejibi spent fifteen years behind the bars, arranged three prison breaks and survived two death sentences. In 1959, he was formally rehabilitated and allowed to return to Georgia. Since he was 38, he never managed to complete his university degree and simply continued his writing career where he left it during WWII. His mother spent ten years in different Gulag camps and in 1942, she returned home.
Chabua Amirejibi was nominated twice, in 1996 and 1999, for the Nobel Prize in literature. He received an Order of Honour (2001), among many others. He was a member of the parliament of Georgia from 1992 to 1995. His health vastly declined after 1992, following the death of his elder son Irakli in the war in Abkhazia.
However, the visibly inactive novelist surprised his readers by publishing two new novels "Gora Mborgali" (1995) and "George V the Brilliant" (2005). In July 2009, Chabua Amirejibi briefly returned to Georgian politics by joining the movement "Defend Georgia" (Daitsavi Sakartvelo) to oppose the Saakashvili administration.
Chabua Amirejibi is famous for his novel "Data Tutashkhia", published in Tsiskari magazine from 1971 to 1972. Since the first publication, it was recognised as one of the best novels in Georgian literature, bringing instant fame to the author. The storyline develops around a west Georgian gentleman whom the evil fate forces to turn into an outlaw during the Russian Empire. His mishaps and fight against the unfairness of the Imperial rule in his homeland are mainly retold by Count Szeged who served as the head of the gendarmerie and was due to arrest Data Tutashkhia. There are excerpts where other characters tell episodes from the outlaw life of Data.
However, publishing such a controversial book of over 700 pages would be impossible for an author who spent 15 years in prison if not support of Eduard Shevardnadze, the head of government at the time and later, the 2nd president of independent Georgia, who helped the writer to avoid the Soviet censorship and get the novel published. Even more, based on the book, a TV series was created in 1977, which completed making Data Tutashkhia an iconic noble hero who is still widely popular in modern-day Georgia.
On 15 October 2010, Chabua Amirejibi was consecrated as a Georgian Orthodox monk and was renamed David, after St David IV of Georgia. The patriarch of the Georgian Orthodox Church, Elijah II granted him permission to keep writing and pray for his homeland.
After a lengthy illness, Chabua Amirejibi passed away aged 92 at home on 12 December 2013. He is buried at the Mtatsminda Pantheon of Writers and Public Figures in Tbilisi, Georgia.
Chabua married Tamar Javakhishvili, a poet, and their marriage lasted over forty years. However, the novelist has six children from different women. The elder daughter Manana Amirejibi writes short stories. His second daughter is a lawyer who worked at the embassy of Georgia in Moscow, Russian Federation. His elder son Irakli Amirejibi died while serving to defend his homeland. Another son, Lasha Amirejibi is a sculptor and a war veteran. His third son Kutsna Amirejibi is a documentary director and cameraman who created a documentary about his noted father. His fourth son Shalva Amirejibi is a biologist and a war veteran. At the moment of his passing, Chabua Amirejibi had nine grandchildren and three great-grandchildren.