Dr Madeleine Korbel Albright, 84, the first female US Secretary of State (1997-2001), died from cancer in Washington, DC. She was born on 15 May 1937 as Marie Jana Korbelova in Prague, Czechoslovakia. The German occupation of her native country by Adolf Hitler's troops forced the family of five, consisting of her parents and two younger siblings, Katherine and John, into exile. They moved to Britain in May 1939. In their London house, they used a large metal table to shelter themselves from the German air raids during the Blitz.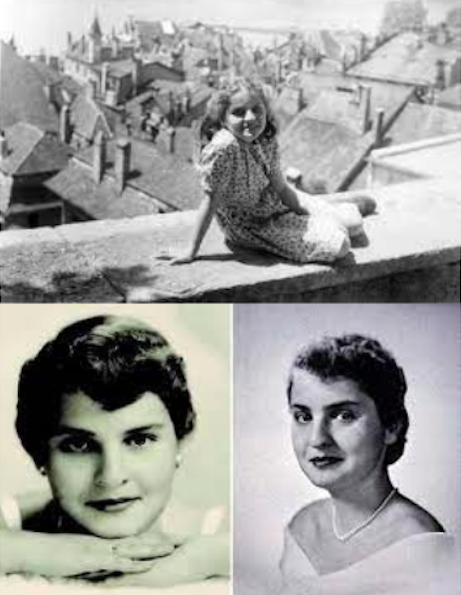 In 1941, Josef and Anna Korbel converted from Judaism to Catholicism and raised their three children in the Roman Catholic faith. Later in her life, in 1997, Madeleine Albright said her parents never told either of their three children about their Jewish ancestry and heritage.
After the defeat of the Nazis, the Korbel family returned to Prague but soon moved to Belgrade, then part of Yugoslavia, where the father of the family was appointed as press attaché at the Czechoslovakian Embassy. Mr Korbel was concerned his daughter would be exposed to Marxism in a Yugoslav school, so at first, she was taught privately by a governess and later sent to Switzerland to complete her education. While there, young Miss Korbel learned to speak French and decided on changing her first name to "Madeleine".
When in 1948, the Communist Party of Czechoslovakia took over the government, Mr Korbel was to resign from his position. The political situation forced the family into exile again. First, they moved to the United Kingdom, departing Southampton on 5 November 1948 and arriving in New York Harbour on 11 November 1948. Thus, at the age of eleven, Madeleine came to the United States as a refugee and rose to the heights of American policy-making, receiving the Presidential Medal of Freedom in 2012 from Barack Obama, the nation's highest civilian honour. Madeleine Albright spoke English, Czech, French, Russian, German, Polish and Serbo-Croatian, fairly understanding spoken Slovak.
US Secretary of State Madeleine Albright was the first high-level American official to meet the new Russian president, Vladimir Putin in early 2000, shortly after his inauguration. "I am an optimist who worries a lot," Madeleine Albright said on 18 April 2018 when asked about the future of democracy. She passed away in times that seems to be the period of the greatest threat to the global possibility for democracy.
According to Bill Clinton, America's top diplomat of the 1990s spent most of her life thinking about the world, including her last days. "She spent the whole rest of the time talking about Ukraine. And it was like the replay of a bad movie for her, as well as a very modern tragedy", Clinton recalled. On the eve of Russia's invasion of Ukraine wrote her final op-ed for The New York Times headlined "Putin is making a historic mistake".
At the time of her death, Dr Albright was a professor of the School of Foreign Service at Georgetown University, chair of the Albright Stonebridge Group, part of Dentons Global Advisors, chair of Albright Capital Management, president of the Harry S. Truman Scholarship Foundation, chair of the National Democratic Institute, chair of the US Defense Policy Board and an author.
She is outlived by her three children: twin girls, Anne Korbel Albright and Alice Patterson Albright (born 1961), and youngest daughter Katherine 'Katie' Medill Albright, and her ex-husband, Joseph Medill Patterson Albright (born 1937).