On 1st February Levan Mikeladze Diplomatic Training and Research Institute organised a public lecture on Cinema & Politics, by Associate Professor Kakhi Kenkadze.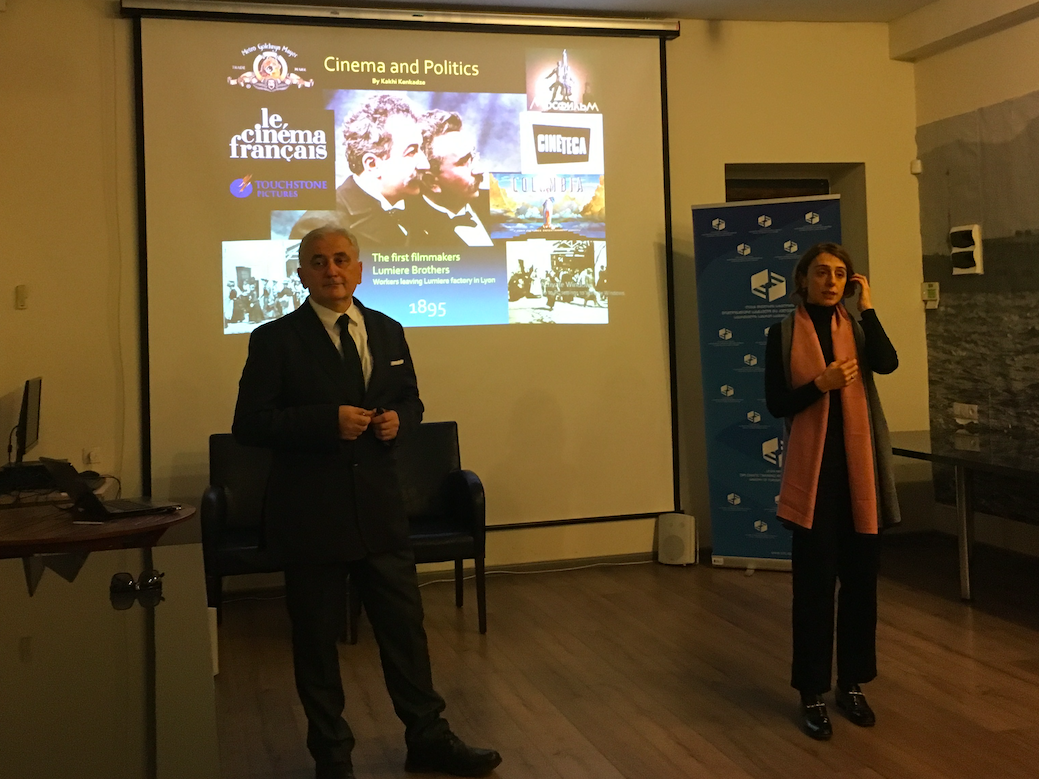 The Weatherhead Center researcher talked about the influence of world cinematography on citizens of various countries. Mr Kenkadze explained how the new branch of art became a massive tool of propaganda in the most influential countries of the 20th century, the United States of America and the Soviet Union. On the other hand, the lecturer gave a couple of vivid examples to illustrate how actors and movie directors had also used their profession to make a strong and often quite scandalous political statement.
Starting from the Lumiere Brothers and embracing over a century-long history of cinematography, Mr Kenkadze discussed a film for each decade since the first filmmakers, underlining the ideological value of such classic films as The Immigrant (1917), Battleship Potemkin (1925), Tsirk (1936), Casablanca (1942), Giorgi Saakadze (1942), Skanderbeg (1953), Mackenna's Gold (1969), Two Men in Town (1972), Repentance (1984), and Braveheart (1995).
The cosy and small assembly room at Frontline Club Georgia had been fully packed on Friday afternoon. People of different age groups and professions, students and professors, the representatives of BRAMS Institute – Professors Diana Tkebuchava and Maia Nadareishvili – among them, attended the lecture.